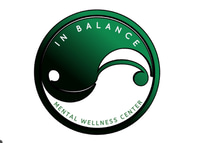 OUR SERVICES
We provide medication management and therapy services, targeting various mental health issues, including:
DEPRESSIVE DISORDERS
MOOD DISORDERS
ANXIETY DISORDERS
PSYCHOTIC DISORDERS
ADHD DISORDERS
PTSD AND OTHER TRAUMA RELATED ISSUES
GENDER ISSUES
STRESS RELATED ISSUES
ADDICTION DISORDERS
OUR MISSION
What is holding you back from reaching your full potential? We'll help you identify all the mental bottlenecks which stop you from excelling, and provide you with the tools to unlock the best version of yourself.
There are a million little things in your life that add up to make you unhappy. We'll help you rummage through the suitcases full of baggage you're carrying around, and offload all the unhelpful and counterproductive modes of thinking you're stuck with. This service is perfect for anyone who feels limited by themselves.
In our busy, modern lives, the thing we often lose touch with first is our own balance. You're the person you'll spend most of your time with, so it helps to get along. We offer you a solution to re-establish the balance between mind and body.